For as long as I can remember, my mom has not used a wallet. Instead she uses something that could be classified as a coin purse. It has a zipper compartment where she keeps change and her credit cards, a few outside slots, one clear for an ID and few other slots where she stores bills. The one she has used forever is from Target. She is obsessed with it and has never found a suitable replacement, I have been dying to find her a really nice one for a year or two now. I have to say, I have been treated great by my parents Santa (thanks for the multiple Louis') and I really want to give back in a big way. I'm just having trouble finding something similar. I'm staring to give up and may try to convert her to a wallet like a real person. I'm open to any suggestions you may have!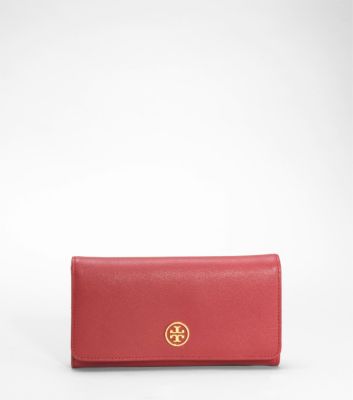 Tory Burch Robinson Envelope Wallet – $225
Kate Spade New York Wallet – $175
Kate Spade Cobble Hill Stacy Wallet – $125
I think I'm just going to go for it and hope she likes it.
*************
Things that make me happy today:
1. Penny Candy
2. Christmas Shopping
3. New Yankee Candles